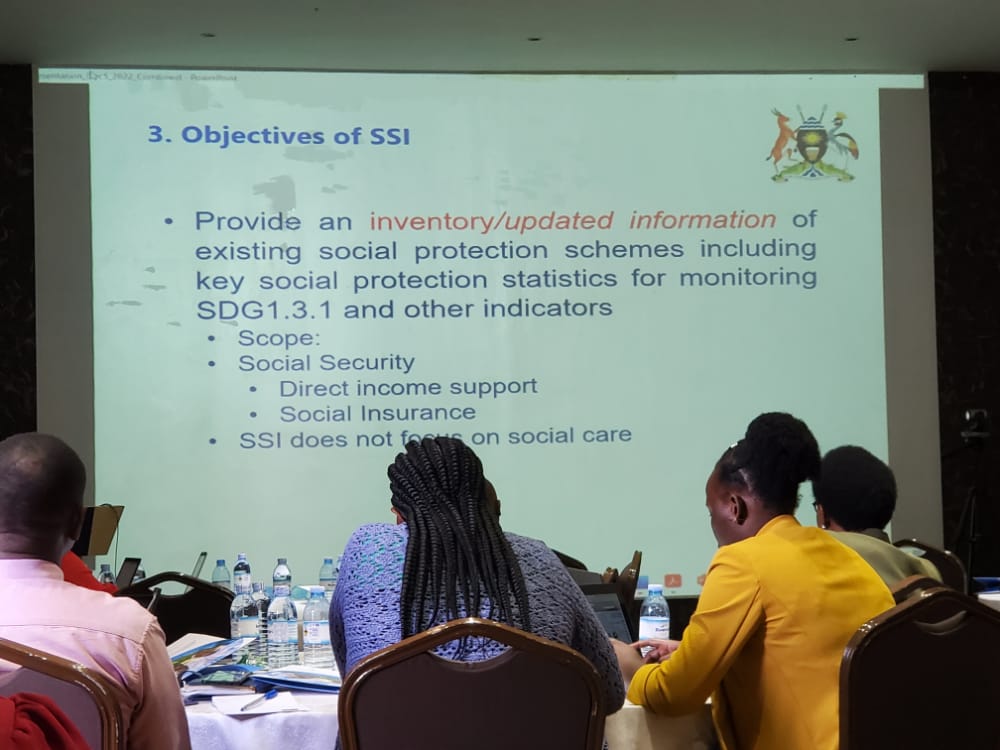 Under the leadership of the Uganda Ministry of Gender, Labour and Social Development, the SP&PFM Programme organized an inception workshop (5 December 2022) for 30 participants to introduce the online application of the Social Security Inquiry Tool to the country. The workshop targeted officials working in ministries, departments and agencies involved in monitoring data on social protection programmes. The discussion explained the tool and how it works and its relevance for making the provision of data easier.
Workshop on the application of the SSI Tool for officials involved in monitoring data on social protection programmes.
This exercise will enable Uganda to provide an inventory and updated information on its social protection programmes and schemes, focusing on Sustainable Development Goal indicator 1.3.1: Proportion of population covered by social protection floors or systems, by sex, distinguishing children, unemployed persons, older persons, persons with disabilities, pregnant women, newborns, work-injury victims and poor or vulnerable households.
The final validation of the data will take place in February 2023. The Social Security Inquiry Tool, together with other social protection monitoring tools (the Single Registry), will be essential for enriching policy discussions and national dialogue on building comprehensive social protection systems in Uganda.
Learn more about SP&PFM in Uganda here.