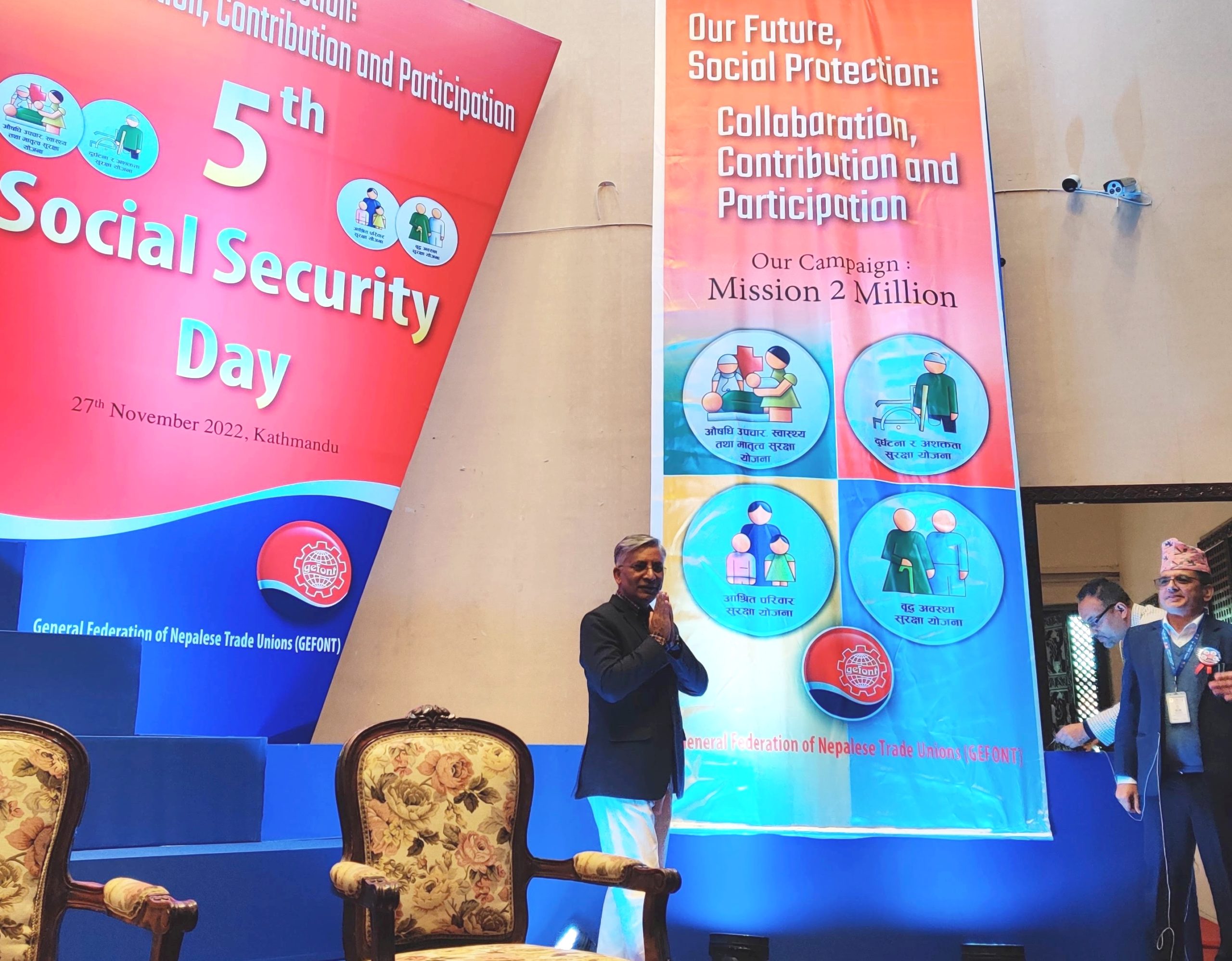 The Nepal Ministry of Labour, Employment and Social Security (MoLESS) formally approved guidelines (27 December 2022) to extend contributory social protection to migrant workers, self-employed persons, and workers in the informal economy. The coverage will include old-age pensions, child and family benefits and work injury coverage, with self-employed and informal workers also receiving maternity protection and access to health care.
Commemoration of the Social Security Day in Nepal.
Trade union advocacy was instrumental in achieving this result. They had consistently called for the inclusion of all workers under the Social Security Fund (SSF) since it launched in 2017.  On Nepal Social Security Day (27 November 2022), Nepali trade unions announced their goal of enrolling 2 million people over the next two years.  As of mid-December 2022, the SSF has registered 381,000 workers, mostly from the private sector.
The SP&PFM Programme in Nepal contributed to this result through a combination of supporting trade union advocacy through We Social Movements (WSM) on behalf of the Global Coalition for Social Protection Floors, and technical assistance from the ILO to the SSF and MoLESS on the design, costing and implementation of the guidelines.
Implementation of the guidelines should begin in March and April 2023.  
Learn more about SP&PFM in Nepal here.