Cabo Verde
The project "Improving and promoting the extension of social protection coverage to the groups of people most affected by COVID-19 in Cabo Verde" aims to strengthen social protection coverage and link the immediate measures of COVID-19 with a comprehensive mid-to-long-term intervention. 
Through adequate work at the operationalisation level and finance administration governance tools, the project aims to obtain more and better information and reduce the risk of exposure to COVID-19 for social protection beneficiaries, with particular attention to women, informal workers, children, the elderly and people with disabilities. Additionally, it will create opportunities to build on lessons learned for future interventions. 
The project works in close complementarity with "ACTION/Portugal phase 2: Strengthening of Social Protection Systems in Cabo Verde". 
Results achieved in 2020-22
Update and expansion of the single registry for non-contributory benefits (CSU), adding to the database 20,375 new households, corresponding to 85,689 individuals in all 22 municipalities of the country.

 

Identification and recommendation of alternative delivery mechanisms of the social pension benefit to make the payment safer and swifter.

 

Design of administration and management tools to strength the efficiency of social protection institutions.

 

Improvement of the Mutual Health Fund management system making the procedures carried out by the National Social Pension Center (CNPS) and the municipalities easier and more efficient and ensuring reliability in the provision of medicines by the pharmacies.

 
Evaluation of the Solidarity Income Benefit (RSO), one of the primary measures implemented by the Government in response to the COVID-19 pandemic aiming particularly at workers in the informal economy.

 

Development of a technical proposal of social security account framework, including solutions for reporting the patrimonial and budgetary situation of contributory and non-contributory schemes, which was presented to the government.

 

Case study on the multiplier effects of social protection expenditure in Cabo Verde. 

 
Resources
Events
Project partners
The project was developed jointly by the ILO, the Delegation of the European Union office in Praia and the Government of Cabo Verde through the Ministry of Finance (through the National Direction for Planning and National Directorate of Budget and Public Accounting), the Ministry of Family, Inclusion and Social Development, as well as CSOs, CBOs, and private sector representatives.
Contacts 
Mr. Fernando Sousa Jr., ILO – sousajr@ilo.org
Mr. Dramane Batchabi, ILO – batchabi@ilo.org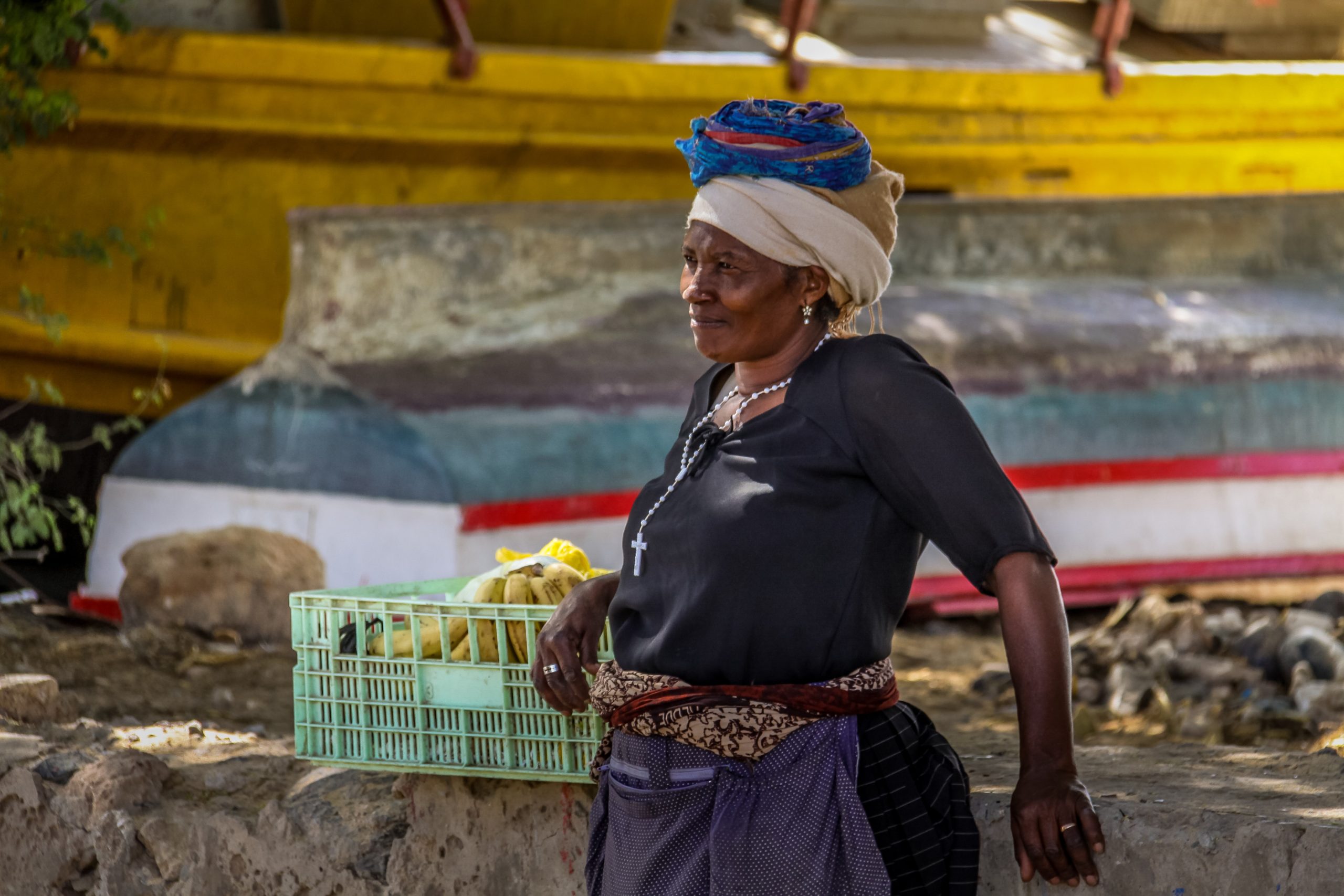 Informal economy worker, Cabo Verde, 2019.
Minister of Family, Inclusion and Social  Development, Fernando Elísio Freire, at the closing ceremony of the project (March 2022)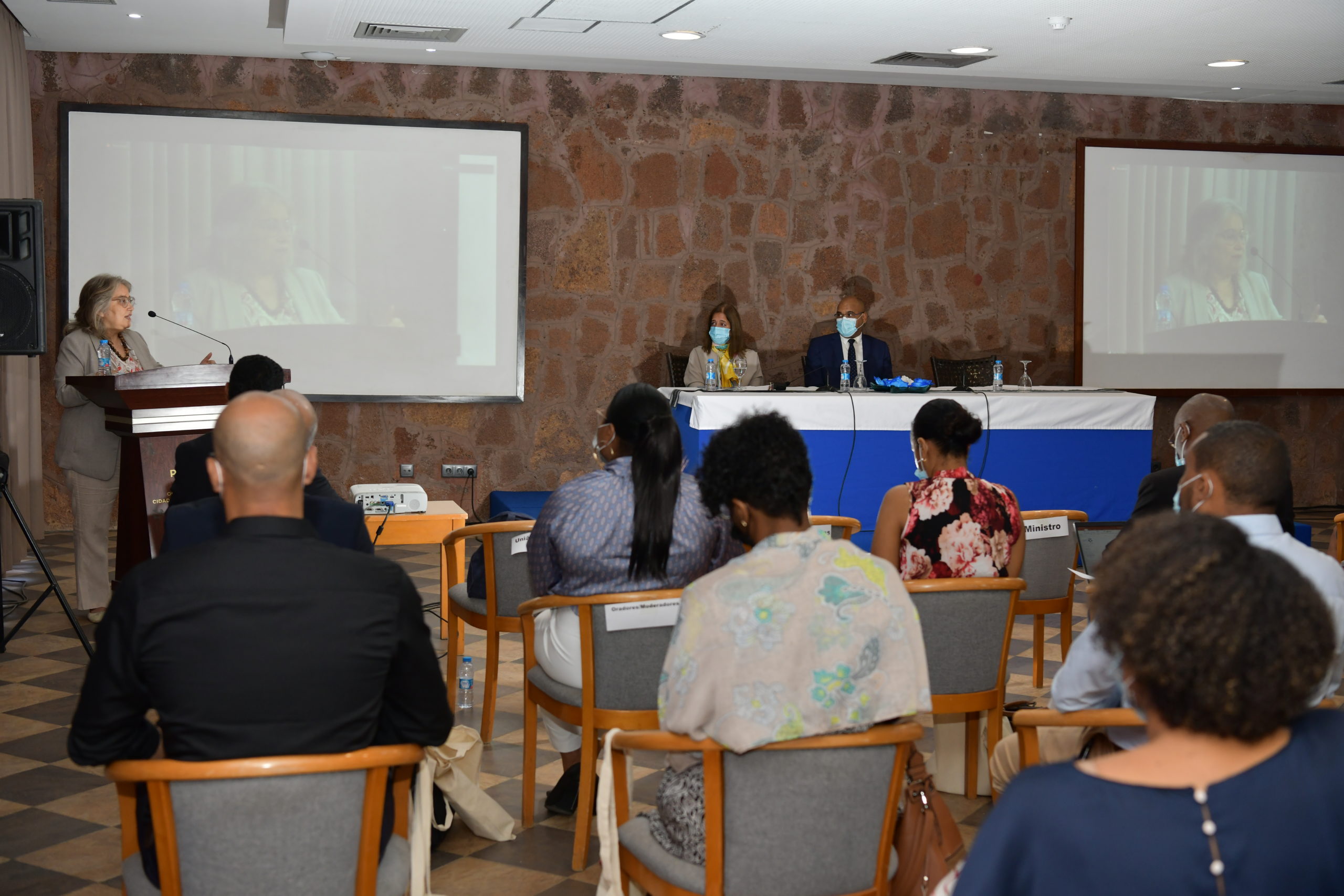 European Union Ambassador to the Republic of Cabo Verde, Carla Grijó, speaking at the closing ceremony of the project (March 2022)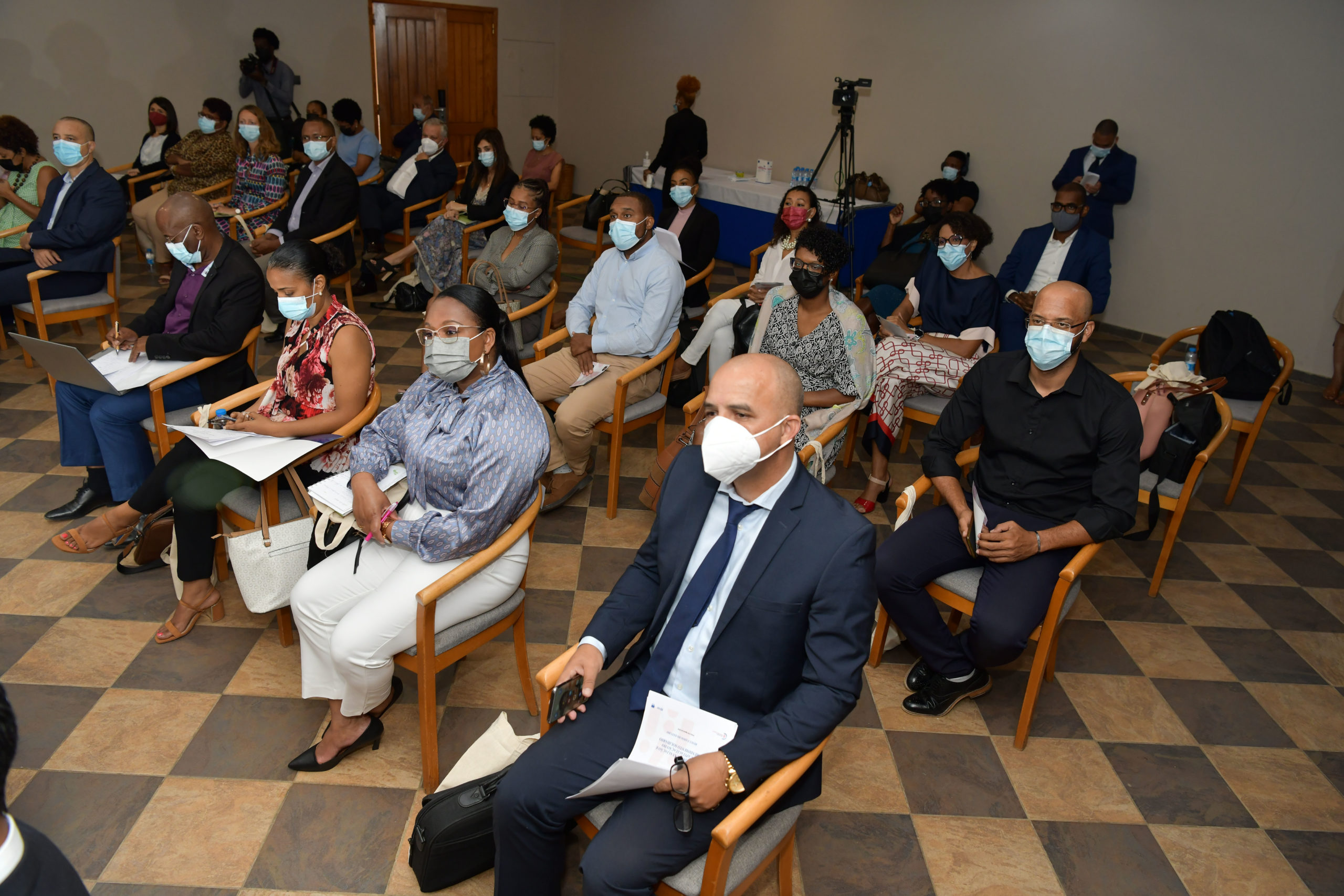 Closing ceremony of the project (March 2022)
Closing ceremony of the project (March 2022)
Informal economy worker, Cabo Verde